Refined Area Rugs
With a background in cleaning and repairing area rugs, we are the experts on all things rugs. We believe in excellent quality and timeless designs. That's why we manufacture our own area rugs, source our own wool and hand-dye each and every fiber. With dozens of our signature collections to choose from, the option to custom-make any rug, as well as the several popular brands we carry, you are bound to fall in love with a Refined Area Rug.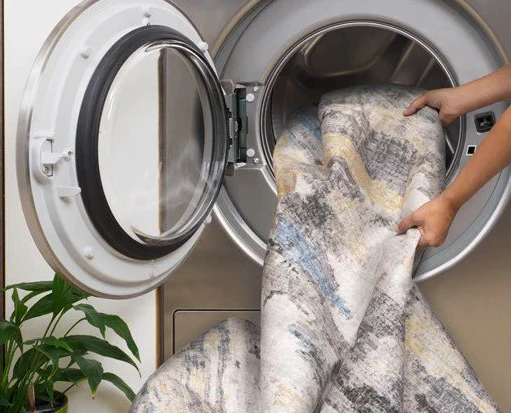 Machine-Washable Rugs
You asked, we listened. Machine-washable rugs are here! Shop our new machine-washable collections, Malibu and Charleston.
Shop Machine-Washable
Vintage & Antique Rugs
Looking for something unique? Shop our one-of-a-kind collection of vintage and antique area rugs. This collection is hand-curated and consists of rugs that are the only one of their kind. Each of these creations is beautifully handmade. With a wide range of sizes, colors and styles, we have the perfect one-of-a-kind rug for you.
Shop One-Of-A-Kinds
We're Always Here
Visit Us

Visit our showroom located at

10561 Ellis Avenue

Fountain Valley, CA 92708

Tues-Sat: 11 a.m. - 4 p.m.

Get Directions

Chat With Us

Need help selecting the right rug or rug pad? Send us an email anytime or chat with us when we're online. Our team is always here.

Email Us

Call Us

We're always here to help. Give us a call anytime during our business hours, or leave a voicemail and we will be in touch ASAP!

Give Us a Call